Hey guys, this is my skincare routine as of late! I want to be very clear that this is what works for me but it may not be what works for everyone so be sure to ask a skincare professional what will work best for your skin.
I do a few different things in the morning vs at night and I go into detail with every step and product below. Please let me know if you have questions!
A little background, last fall I got TERRIBLE hormonal acne. I have never had acne in my life and I legit didn't know what to do. I tried several things and nothing was working on the cystic acne I was experiencing. Granted, I wasn't doing my proper research and if something didn't work right away, I would give up.
Before this, I could sleep in my makeup, hardly ever wash my face and I would never have acne. Maybe one pimple every other month.
Starting in December 2018, I became much more consistent with my routine which IS SO IMPORTANT!!!! And with consistency came results!
Night Time Routine
I'll be linking everything at the bottom of this post!
1. MAKEUP ERASER!
Guys. I will die on this freaking hill. Makeup wipes have so many chemicals and dry out your skin and they're so bad for you. Not to mention, they totally do NOT get all your makeup off. I stopped using makeup wipes (which I used every day before) after Christmas and my skin is so much better. I do not know what kind of magic is in this makeup eraser but wow. It takes off all of my face makeup and eye makeup without a problem. Keep in mind I have like 3 layers of mascara on so that is saying something! I just run warm water and press it on my eye and then it just rubs off gently. To clean it, I will pour some Micellar water on it and hang it to dry. Even the aesthetician could not sing her praises loud enough for these amazing things! She said she has tried the off brand ones and they aren't as good. Spend that $20 and thank me later. (Also, shout out to my aunt for getting me this for Christmas after seeing it on The View! haha)
2 & 3. Acne Cleanser & Spot Treatment
After trying several drugstore brands and nothing helping, I bought a 30-day Murad Acne Cleanser kit. However, I actually bought three because they were on super sale haha. This really worked so well for my skin. There are 5 mini products and they last way longer than 30 days. Start with a cleanser, then I put an acne serum all over my face, then spot treatment. I will use my Clarisonic a few times a week at night when I use this cleanser as well. This will absolutely not work for everyone but after a month of using it consistently, I saw major improvements! Note: if you don't struggle with acne, just use your regular cleanser in place of this!
4. Moisturizer
My face was SO freaking dry this past winter. Like texture and flaky dry (sorry, TMI). I was legit putting coconut oil on my face every night in hopes of it getting better and it just wasn't. Then I found this stuff! I have used it every day, twice a day (at least) for 3 months and it is freaking amazing. Not to mention it's so affordable! This has no scent and is good for all skin types.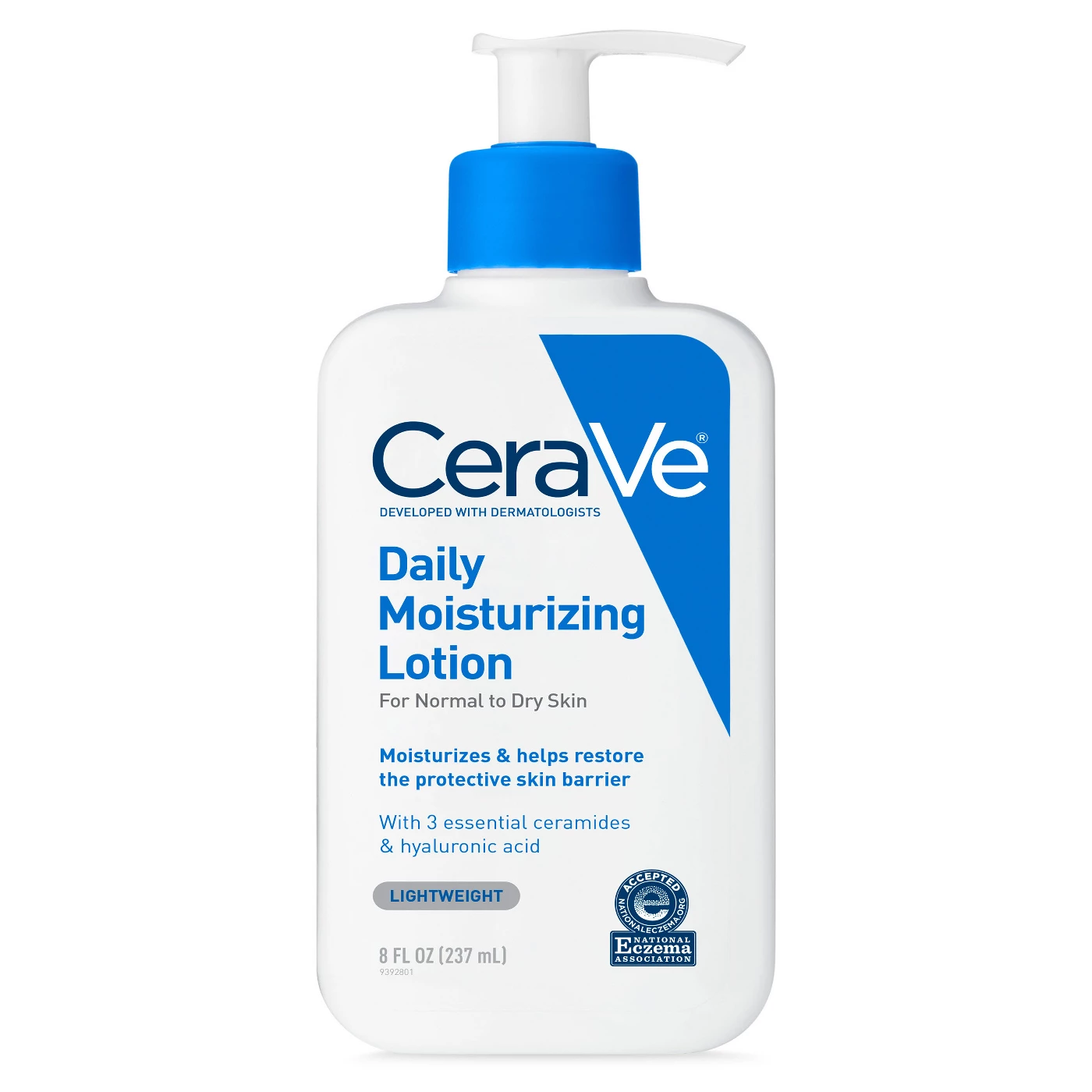 5. Lip Mask
I have raved about this lip mask before but I'm back to talk about it more. I use this twice a day every day and I can't live without it!
6. Face Oil
Back to my comments about my face being so insanely dry that it actually hurt! I decided to invest in this. I read a few bloggers that said it was amazing then I asked the Sephora employee about it and she highly recommended it. Then I bought it. It's a little pricey but wow so worth it. It also makes your skin kind of shiny/oily looking but your skin soaks that up while you sleep and all problems are solved!!! Just take my advice that this face oil is amazing and definitely need it!
Morning Routine
1. Cleanser
I use this cleanser in the morning because it isn't as harsh/doesn't dry out my skin like acne cleansers do. Plus this smells amazing and it's medical grade so it's great for your skin! This will give your skin a fresh palette to apply makeup and get all of the dirt/leftover product off from the night before.
2. Cucumber Gel Eye Patches
I don't use these every morning but when I do my under eyes look SO MUCH BETTER! I keep them in the fridge so they are cold and they immediately plump and hydrate my under eyes to get rid of those dark and swollen circles. I will leave these on while I fix my hair and everything I do before I start my makeup.
3. Moisturizer
Same moisturizer that I put on at night! This is great for under your makeup. I read up a lot on how to apply makeup to dry skin and this was the best moisturizer to use before applying makeup. It really has been amazing!
4. SPF!!
This is SO FREAKING IMPORTANT, guys! SPF every single day! If you are leaving your house, you need SPF. End of story. I like to someone combine the SPF I use into another step so I am more likely to remember. Right now my $10 primer has SPF in it so I am good to go. I will put this on before I start my makeup to smooth out my skin. I am also looking into the EltaMD moisturizer/SPF!
5. Lip Mask
I just freaking love this product so much. On the days when I wear lipstick, this is amazing to really prep my lips before (I'll just wipe the excess off before lipstick). But usually I just wear this as lip gloss/chapstick during the day.
6. Makeup
Then I put my makeup on! Believe me, I know that all of these steps are not ideal and I'm not one to enjoy all of the steps but it's SO WORTH IT!
A few more notes…
Moisturizing is the most important thing you can do. Morning, night, every moment in between. Keep your skin hydrated.
Consistency is key! Stick with something for long enough to it to make an impact!
Figure out what is best for YOUR skin. I am so bad about seeing a pretty blogger and just copying what she does but everyone's skin is different. Take the time to get answers about your specific skin.
I do not know everything about skincare but this has worked for me. Defintely recommend these products but I cannot promise they will work for you.
If you read this entire post, you deserve something nice. Thanks for reading along and I hope this helps!
If this post convinces you to make a purchase, I ask that you please consider purchasing through one of my links! That way I can use the $2 I'll make to keep sharing posts like this in the future! 🙂